Wooden Picture Hangers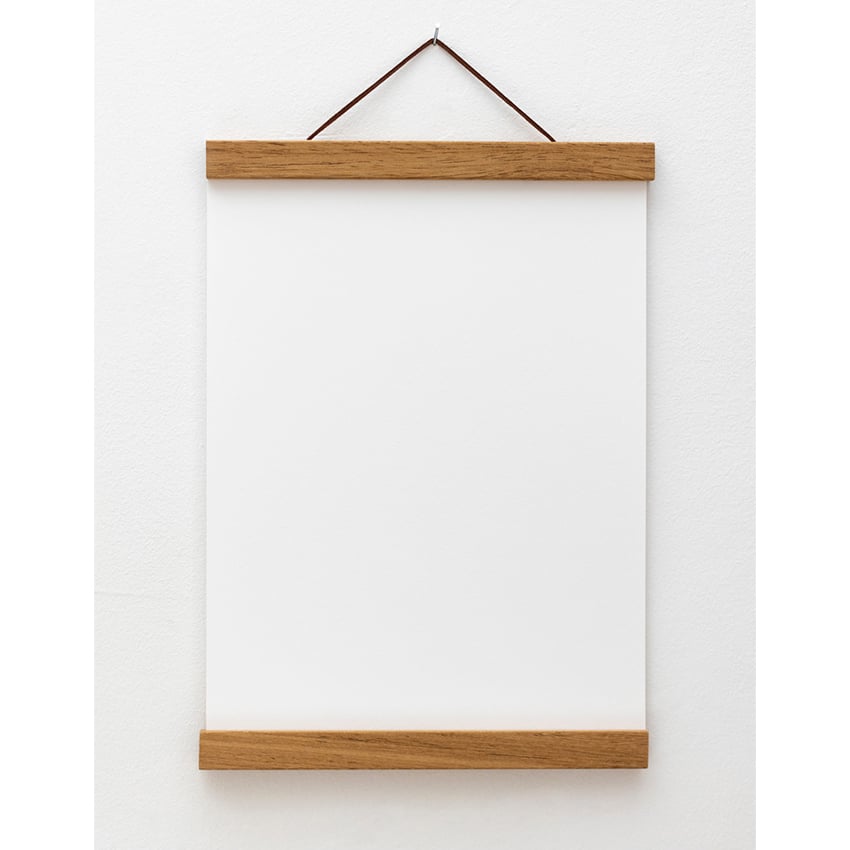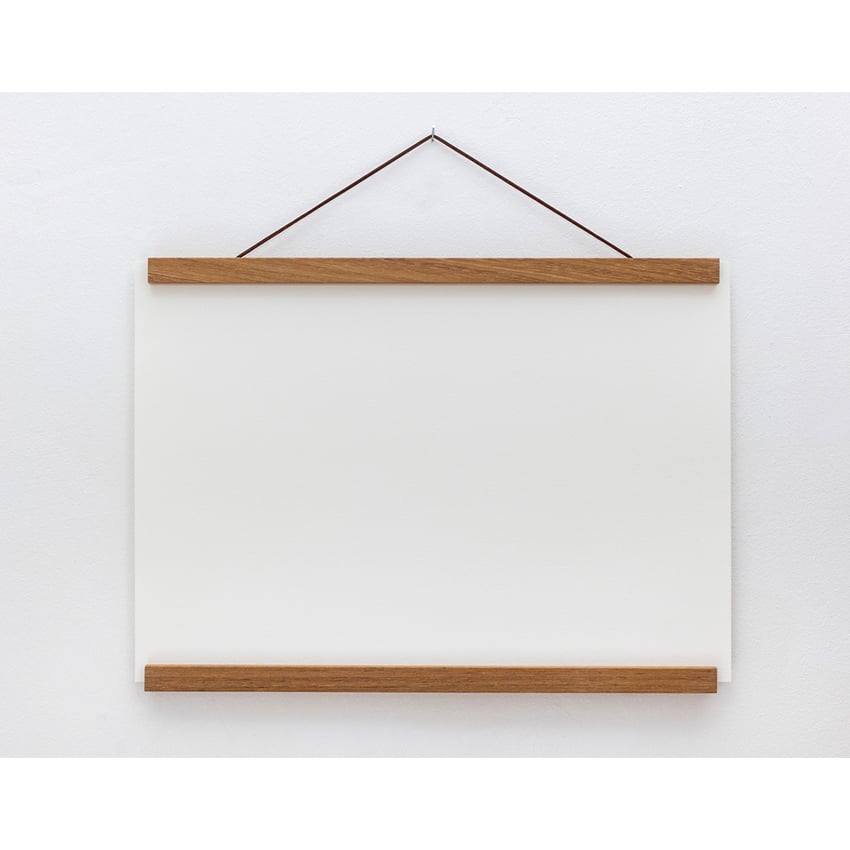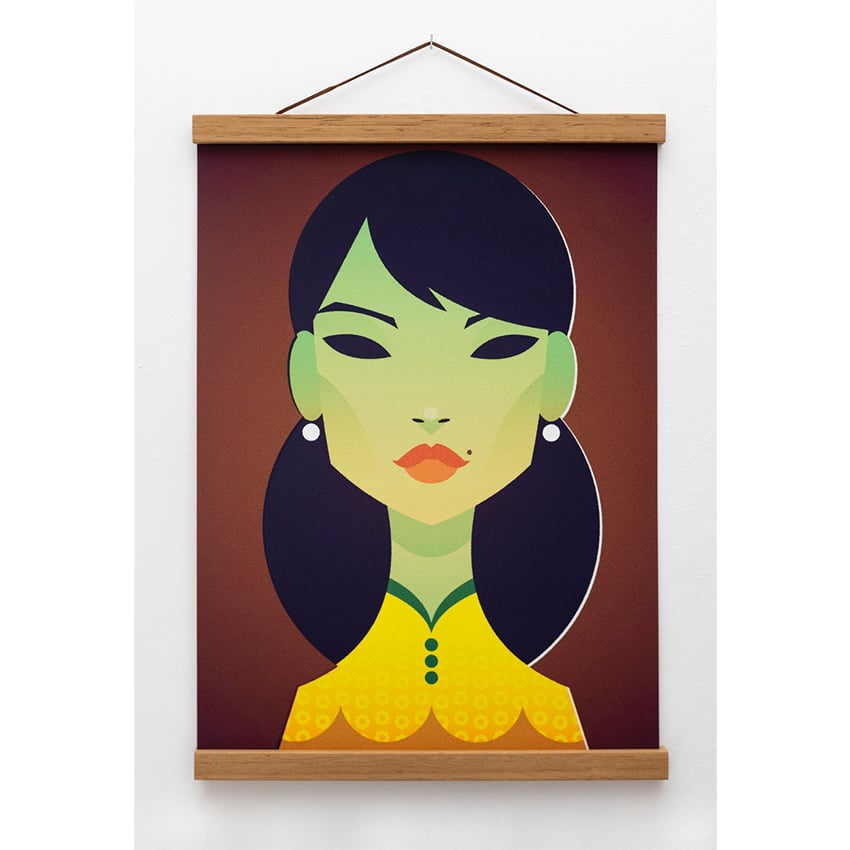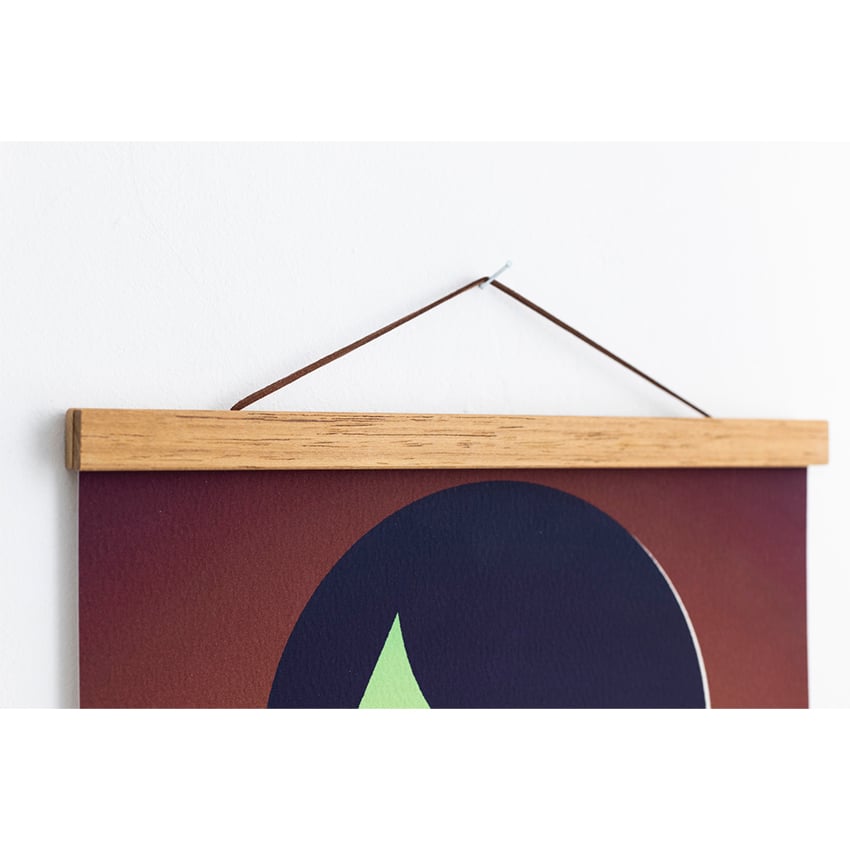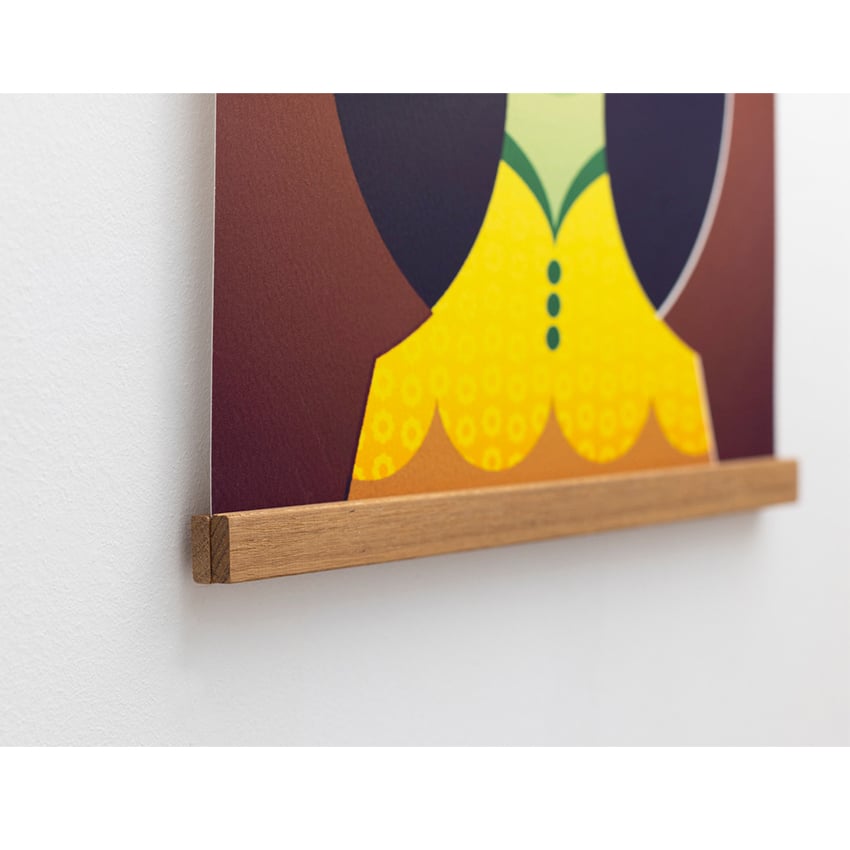 Made of natural teak with a leather-look hanging string.
These magnetic frames work really simply to hold your prints in place on the wall.
The solid wood magnetic frame clips onto the prints at the top and bottom, allowing you to exchange your prints or pictures whenever you wish, without damaging them.
Available in 3 sizes:
21cm - will fit an A4 portrait print
30cm - will fit an A3 portrait print / A4 landscape print (3mm longer than print edge)
40cm - will fit an A2 portrait print / A3 landscape print (2cm shorter than print edge)
Please note: hangers are not a perfect fit to the bigger print sizes, so please check the size of the pictures or prints you've ordered, so that you know how they will fit.
*Images show A4 paper in 21cm hanger / A3 landscape paper in 40cm hanger / A3 print in 30cm size hanger + details *
Delivers worldwide.
UK Shipping - £5
International Shipping - £13
Please allow up to 10 days for delivery in the UK, 14 days for overseas delivery.
PLEASE NOTE: Due to Brexit, orders made for delivery to EU countries, as well as all other countries outside the UK, may now incur additional customs fees/taxes/charges. Please check your local customs guidance, as fees vary from country to country.